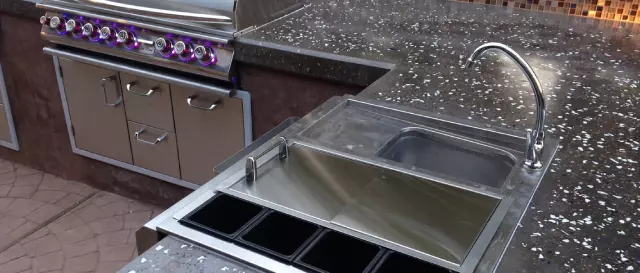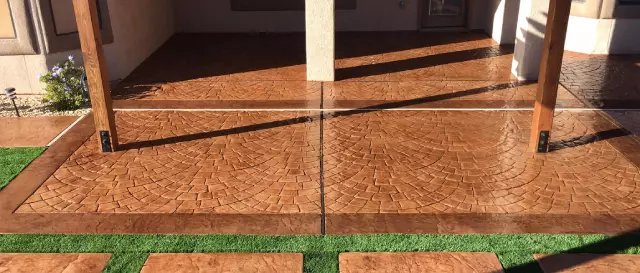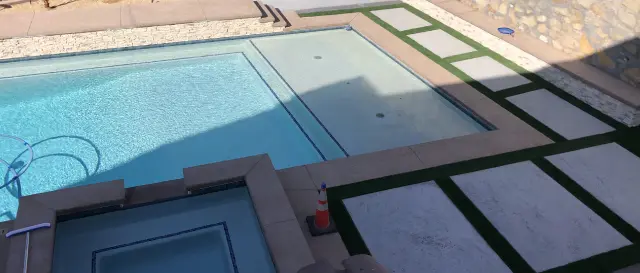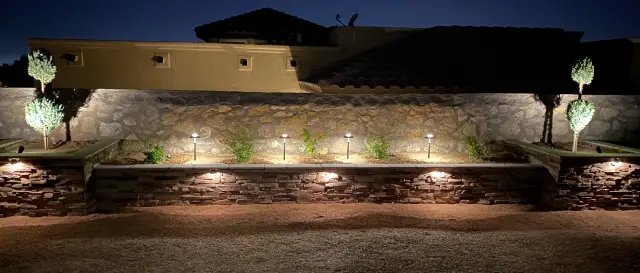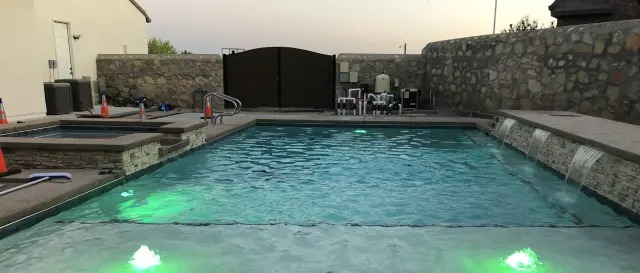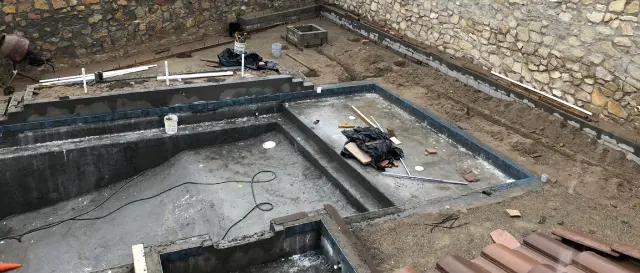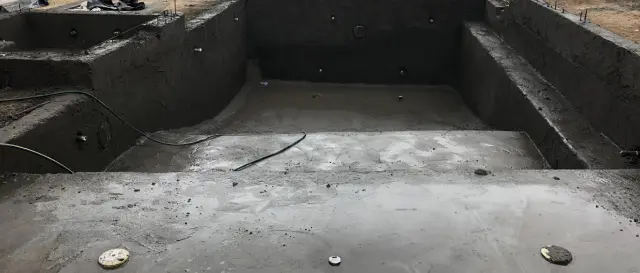 American Concrete Institute ( ACI) Certified.
Texas Licensed Irrigator TX LI 16117
We Accept Most Major Credit Cards
Provided by Angie's List.
We have cut and paste a portion of our reviews from Angie's List
Work Completed Date: March 21, 2014
Hire Again: Yes
Description Of Work: Landscaped front yard with stamped concrete and rocks.
Member Comments: "Very happy with my new front yard! Very professional, easy to work with, and worked with me to get exactly what I wanted."
Work Completed Date: April 23, 2014
Last Modified Date: May 01, 2014
Hire Again: Yes
Description Of Work:
Landscape & Concrete Impressions did the job for me. They poured about 15 yards of stamped concrete. They took our the old screen pathways and put in the stamped concrete.
Member Comments: "They have a good crew. They were very professional. We had a little conflict about some different changes which they took care of. We settled that. Other than that, they cleaned up good. They made sure all the sprinklers worked good after they tore up the stuff. We were happy. Their price was competitive. Once they started, the finished the job."
Work Completed Date: August 16, 2013
Hire Again: Yes
Description Of Work: Concrete and flagstone patio work
Member Comments: "Professional in all aspects of the job - on time and at the cost quoted."
Work Completed Date: July 15, 2013
Hire Again: Yes
Home Build Year: 2012
Description Of Work: Backyard landscape was done for our new house. Stamped colored concrete in the back yard (28'ft x 10'ft), (13'ft x 10'ft overlay), this included installing stamped concrete curbing with a colored border. A new sprinkler and drip system were installed for the sod for a total of ( 40 ft' x 23 ft'). A new rock landscape was installed for the trees and shrubs. A 28'ft long x 11.5' ft wide pergola was installed as the final product for completion of the work.
Member Comments: "Initially I got an estimate from Chris in October 2012. I decided to use him because I had several estimates and I felt that his work was the best and I liked the fact that he was listed in the Better Business Bureau and is licensed and bonded. The completion took about 2 weeks and everything went well.  Chris was always available if I had any questions on the work. I definitely would recommend this company for anyone that needs landscaping work done."
Work Completed Date: July 08, 2013
Hire Again: Yes
Home Build Year: 1980
Description Of Work: Provided two sidewalks, large fire pit circle of colored stamped concrete to resemble flagstone.  Also, did landscaping using railroad ties.
Member Comments: "Whole experience was very good.  I first placed the call for an estimate.  Patrick, the estimator, contacted me the same day I put in the call.  He comes to the residence the following day  I had a design for the backyard done by my son.  Patrick was very attentive to my design, needs, and budget.  He responded quickly with a very professional design outlining the cost item by item.  This allowed me to know what I could afford and the cost.  After getting a few more quotes, I choose Landscape and Concrete Impressions due to the communication I had with Patrick - his responsiveness and attentiveness to understand what I wanted.  The price was in the ballpark with the other estimates and I felt comfortable with the company.  A contract was given, detailing all work to be done, price and schedule.  Work started on time and completed on time.  Chris Serna, the owner, showed up on time the day of the job.  He brought a large crew.  Work was done quickly and well supervised by Chris.  All my wants were done to my satisfaction and the job looks great.   It is the prettiest concrete I have ever seen."  
Work Completed Date: October 18, 2012
Hire Again: Yes
Description Of Work: Landscape & Concrete Impressions designed and landscaped both front and back yard.
Member Comments: "This was an absolutely amazing experience.  Everything was done remotely seeing I travel a lot and don't really live in the city of El Paso.  Chris did everything by email and worked with me on designing a front yard.  I didn't even know I had drainage problems and Chris actually took the time to make sure the landscaping was artistic yet functional.  The yard needed to be easy to maintain and affordable.  Chris worked very fast.  I had my yard designed and completed within a two week period for the front yard.  The back yard took more work because it had to encompass a ridiculously giant trampoline.  Once again Chris designed a back yard that was kid, dog and family friendly.  Yet the whole thing was low maintenance.  I finally met Chris when the back yard was landscaped but he worked with my tight schedule and completed an entire back yard in two days.  It was done so fast and so professional.  I wish I could find other contractors who were willing to use technology to get the job done so efficiently.  I would definitely recommend this company."

Work Completed Date: November 14, 2012
Hire Again: Yes
Home Build Year: 1975
Description Of Work: back yard patio--stamped, colored concrete, 13X11 feet, as foundation for a canopy
Member Comments: "Excellent outcome!!
I started the work but quality wasn't up to standards.  I needed something done fast because of Thanksgiving company.   I pulled Chris' company off Angie's list, and emailed him.  Chris was very kind about the work I had done but it really had to be undone, and the entire job done right.
I only had a rough idea of what I wanted.  Chris' website allowed me to chose a finish, color, and design, and with Chris' input the finished product looks great.  Very substantial also.  Build to last.
I could not have asked for a better experience.  And best of all, my wife was happy!!"